There is no Other Faith than Working Faith
September 5th, 2021: Greetings dear brethren. We are very great full for this God given opportunity to serve our master Jesus Christ here in Uganda. We also thank God for the Kenyan brethrens safe journey. Most of them arrived safely as planned and we are expecting the rest tomorrow. They'll come over with the widows' chicken we were blessed with. Also, as you can see from the pictures below, the preparation for our major come together fellowship is proceeding on well. A lot of neighbors have assured that they will be attending the two days meeting. And in regards to homeschooling, we have six children to start, a big blessing. It gives us a chance and time to start small and grow steadily as God will permit and provide. We request prayers for everything. God bless you dear brethren.
BELOW ARE THE CHILDREN WE ARE PRAYING TO START OUR HOMESCHOOLING PROGRAM WITH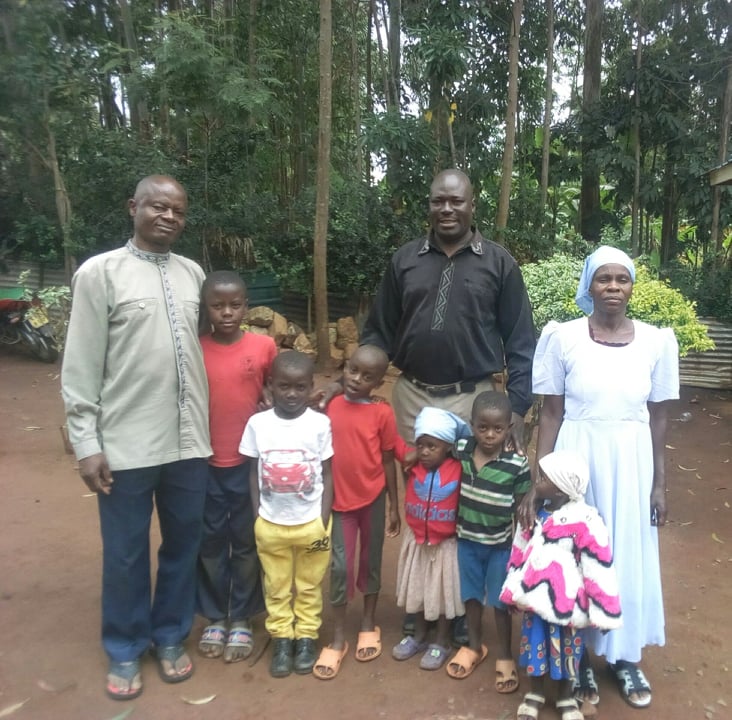 September 5th, 2021: One of the brothers here will be reaching out to the area government administrator(village elder/ to inform him about what we intend to do (weekend evangelistic meeting) because we don't want any unnecessary friction with the authorities. We also have information that the Kenyan brethren arrived here in Uganda safely with the chickens and roosters. I will meet them later tomorrow as we traveled to another place for evangelism. We are planning to give out the chicken to the widows over the weekend at the fellowship. The big meeting will start early Saturday and will run through to Sunday night.
September 12th, 2021: We greatly appreciate your prayers for a successful meeting. The meeting began yesterday and ended today this evening. Many invitees honored their invitations. Neighbors, passerby's and even the hungry for food also came. We had prepared enough food for all that attended. Surprisingly, some preachers from false churches with their members also came. It was a great God provided opportunity to preach the whole u-nwatered down Biblical truth. About nine souls stepped forward asking for prayers because they had believed and accepted Jesus Christ. We are praying for their complete and successful discipleship that we will have to start immediately. Praise Jesus. Videos will follow but you will see some pictures below of our evangelism sewing seeds to many lost souls.
Our evening meetings proceeded to almost midnight, many of those who attended managed to stay until we were through. Many of those invitees couldn't believe that we were singing without music instruments.
29 Dear Sisters Received 2 Chickens and 1 Rooster Each. A Huge Blessing of Daily Nutrition and Sustenance.
Donate to Help the & Widows (card # and email only needed)