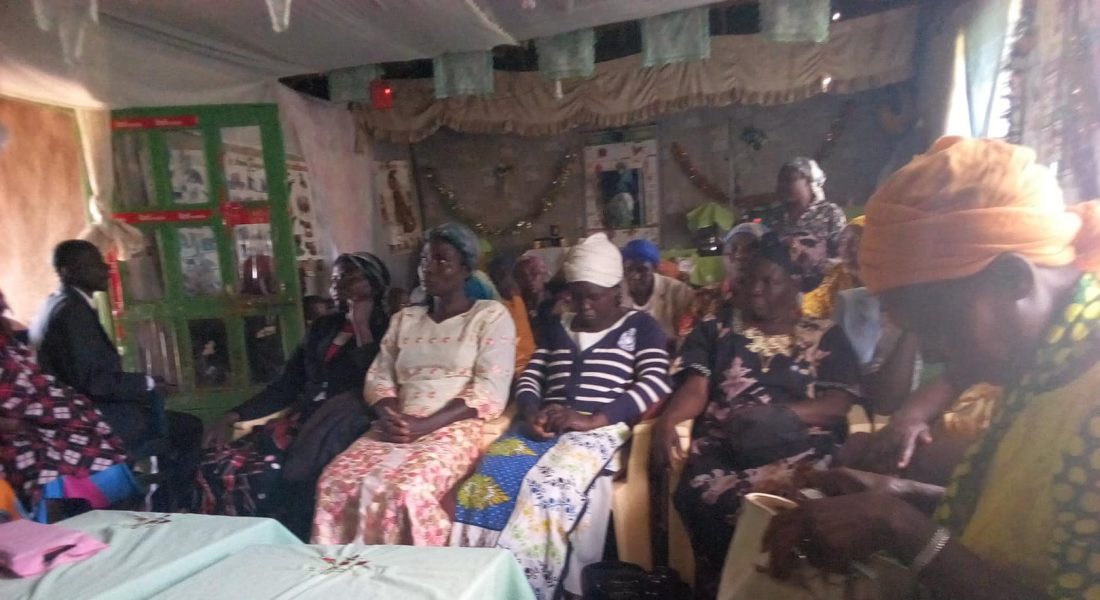 The Word Transforms Lives in Moi's Bridge Kenya
UPDATE OCTOBER 14TH, 2018 MOI'S BRIDGE KENYA FELLOWSHIP: Hello brethren, friends and all saints praying for us. God bless you all for your tireless efforts and prayers for Moi's Bridge Working Faith Fellowship and the GMFC team on the ground here. Know that whatever you are doing for the poor, needy, orphans and widows here is highly appreciated. We thank God for the few genuine souls that have repented and come to Jesus through our clean water Sawyer filter project and our caring for the needy ministry. During our outreach ministry, we normally do invite those willing to our church and even home fellowships. Last week we had a very wonderful fellowship with some of them at my home. I preached about true repentance. Please join us in prayer for all those who heard the word. Two of them promised to visit our church on Sunday. Much thanks and appreciation to our donors through GMFC for making sure almost everything is timely in order and running. Below are a few videos and photos from the fellowship.
You will see in the videos brothers Paul and Josephat are doing a great job for the Lord. These brothers have talked to their friends and brought them to church. Now the elders have a duty to disciple them. For the last 10 days, we have been meeting four hours a day training, singing and praying. We are praying for these young men and ask you to do the same.
Peace in Jesus.
Our adult fellowship is a blessing and life changer to many . God has really worked on the lives of many people who had no hope, were lost, deceived, in false churches, drunkards, idol worshipers, etc. They are now new creatures full of testimonies of what God has done in their respective lives. Amen & glory to God. Last Sunday was brother Naftalis turn to testify and minister to us, you can view in video below. Please pray and support us that we may train, mentor and disciple many more for Christ. God bless you all. -Haron Wanjala
Donate One Time to Support the Mois Bridge Kenya Indigenous Missionaries